Our vision is to achieve data-driven modular predictive maintenance from historical data enhanced with a real-time process knowledge digital twin, based on multi-level flow (MFM) modelling to achieve real-time optimized maintenance.
Background of modular maintenance
One of the most important factors when reducing cost during design and manufacturing is to use standardized proven components. This is obvious to most of us, and we instinctually start looking for modules we can reuse when we start a new design process that involves creating something new. The examples are numerous. One example is cars, where you can even find different car brands with the same engine. When we start developing a new software solution, the first step is to find existing solutions and libraries. The benefits of using this approach are the known strengths and weaknesses, and the reduced time to engineer, build, test, and operate.
Modularization Process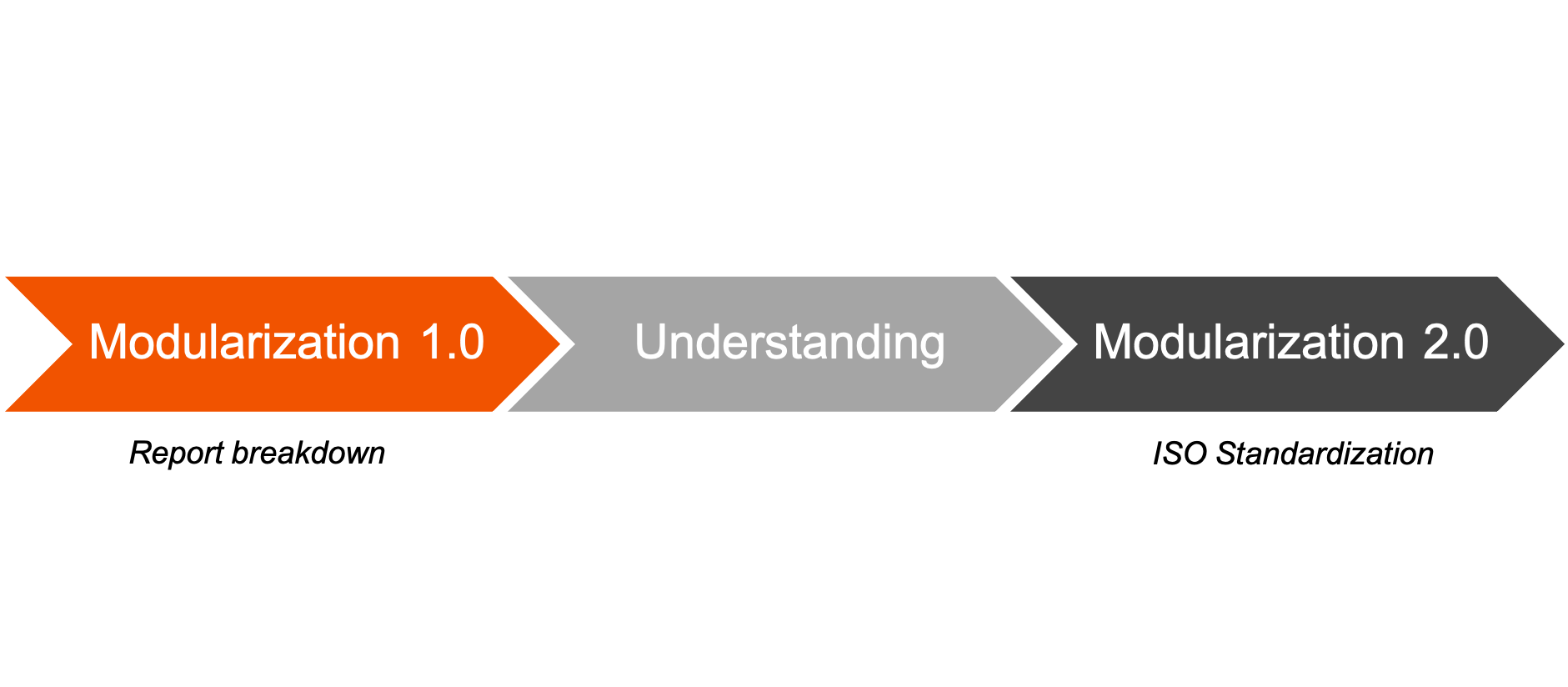 Why not take it one step further and use modular thinking and breakdown within maintenance? We know and have demonstrated that using a modular approach can greatly reduce the maintenance costs of complex processes and systems. Data-driven predictive maintenance has been proven to have a potential of reducing the corrective maintenance by 20-40% on its own.