The control room operator'

s

tools
The type of work tools offered to the control room operator for monitoring and control has not been updated for decades. Today, we provide maybe as much as 50 000 configured alarms and 500 process graphics along with time-based trending of individual process sensors for an individual site. In addition, we know that following a rational decision-making process is not natural for human beings. The constant strives to reduce operational cost is driving a decrease in the number of operators in the control rooms, thereby adding more sensors, processes, and systems to one operator.
There has been a trend over the past few years to introduce human centric design, where human factors are being considered when designing the control rooms. This is positive, but the underlying problems have not been resolved. We are still dependent on the expertise of each individual control room operator when dealing with process upsets.
The basic tool for attracting the control room operator's attention when deviations are developing, is alarms. The automation in the control system should handle normal control. When a process sensor moves outside of safe operating level, without the control system managing control, the alarm notifies the operator that an action is required. The notification should be given sufficiently early to leave time for the operator to analyze cause and plan counter actions. Safety systems will take over if the operator also fails to control the deviation.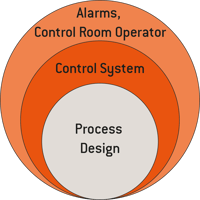 The are many problems and challenges when it comes to alarms. The basics with oversimplification of the alarm system where one sensor = one alarm = one symptom, is that it often causes more challenges than help, and much is left to the individual operators' skills and experience.
With the tools we currently offer to help understand the situation as a control room operator, it is necessary to ask: what's the cause behind the symptom or the alarm, what are the consequences, and how do I respond? Today, we don't really have any tools that can support the operator in these areas, as they rely on the operator's own knowledge and experience. Is that good enough?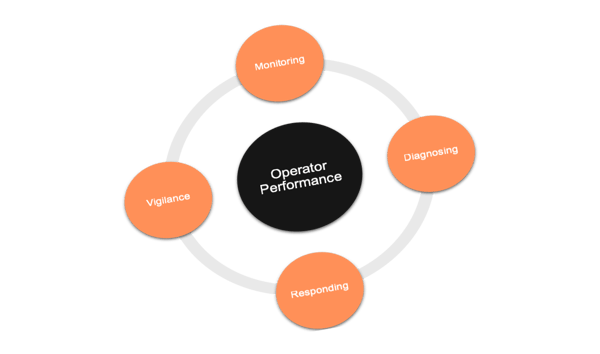 Our vision with Kairos - Control Room Assistant is to use a combination of the critical sensors to identify root causes, predict consequences, and suggest mitigation plans to create A Future Without Alarms.