For modern industry, digitalization is about ensuring effectiveness and efficiency of operations by collecting quality data available from the plant and organization, turning the data into insights, and insight into actions. The recent "industry 4.0" and "IIoT" trends has made a lot of data available. So now we have to make sure this data is properly utilized in the design and operational decision-making processes to ensure commercial and competitive advantage.
The Integrated Operations Centers (IOCs) enables and promotes a strategy for more forward-looking operations. We can see an increased number of more centralized collaborative environments, which are set up with inter-disciplinary resources who use enhanced data integration, visualization, analysis and new technologies. Some companies uses other terms such as SMART room, operation centers or digital operations support centers. One example is the ADNOC impressive Panorama Digital Command Center.
Support activities for plant operation are already well established. Remote technologies have been used for common operational tasks for a long time. These tasks include: plant equipment diagnostics, process monitoring, maintenance planning, and historical event/alarm analysis. The future plans include more operations being carried out remotely, reducing the need for exposing people to high risk situations. Remotely controlled and even autonomously operated plants are being planned.
The Future of IOC
Current digitalization trends drive more focus, new users, and more applications into the IOC environment. It is important that the centers keep applying better digital technologies, as this enables working smarter, safer, and more efficiently. This may also support collaboration with suppliers and partners and improve how knowledge is shared across the internal and external organization.
As a result we can expect that the IOC expansion will change the work dynamics between the remote work environment and the operational setup on-site. The tasks for a modern IOC environment includes advanced optimization of production, collaborative work tools, more predictive maintenance planning/execution activities, and other smart manufacturing tools facilitating safer and more efficient, sustainable production.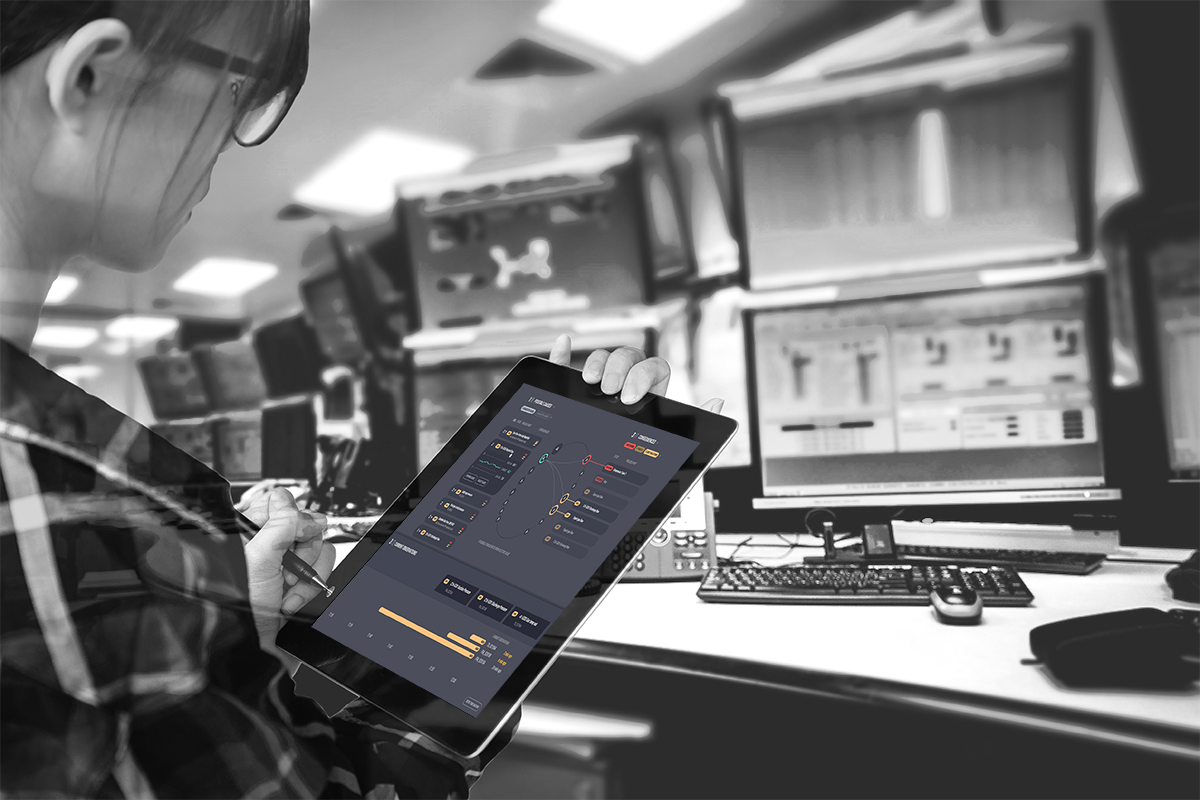 The purpose and benefits of the IOC
We should expect a range of different setups, solutions and technologies being adapted among the different companies establishing an IOC environment. The IOC will in most cases serve as a back-office support center while the control room always are the "hands" for operating the plant. Hence role of the control room is to instantly deal with production issues while IOC mainly deals with long-term optimization and are supporting all stakeholders.
The IOC could be set up with a wide variety of task with adapted tools and technologies handled by different experts and teams. Among them can be: Reservoir, Drilling and Wells, Rotation Equipment, Logistics, Meetering, Emissions and Power consumptions, Process Optimization, Maintenance, RCA and event analysis, Emergency Teams and Stand-By services, and more.
There is no doubt that all these experts and teams will provide information, experiences and improved data-analytics on how to tune equipment and processes, calculate power consumptions and emissions, understand the wells and reservoir behaviours, etc, which will help with the production efficiency. Therefore, it is important that all the data and resources are planned, integrated and "operationalized" so they will ensure better and safer operations. This also implies that for support to the "live-operation", the control room operators will need to know which situations they should call for support, to whom and when, as well as when personnel from IOC proactively contacts the control room. The control room will need the correct support at the right time.
It is important to be aware that smart applications and expert resources may not always work seamlessly together without adding new complexity and risks. For unmanned assets, we have to make sure that we have captured all possible equipment- and process-failures and implemented the automated means to deal with them.
The Control room Operator's needs
For the control room operators (whether on-site at a manned installation or at a remote control room), the information needed for decision-making could have increased during the past few years. The IOC acts as a decision support system and bring end-to-end operational visibility across facilities, for safe and effective operations. More monitoring, calculations, and forward-looking information will help the control room operators with better operations, however it also adds complexity to the plant operations.
Recent research discusses the topics of situational awareness vs. advanced situational awareness and concludes that building an ergonomically "correct" working environment for all our collaboration between IOC and control room operation is not enough. Advanced situational awareness explains the need for control room operators to quickly understand where the problem comes from (root-cause) and for them to have enough time to react and correct the situation to avoid any shutdown or incident. This is especially important to consider when there are more systems and information flowing to the operational decision process. In a complex system it is hard to determine all boundaries precisely and judge where the system starts and ends because of many interconnected agents and extended interactions. Any component that can control a few components, can affect the whole system. Therefore implementation of an automated system without considering human cognition is a significant risk.
To achieve necessary advanced situational awareness based on enhanced human vigilance and sensitivity in the control room, we need tools that can be integrated and provide insight of additional automated processes and calculations to enable the operators to become the best they can be.