Kairos Technology AS has secured an investment from Skagerak Maturo Seed and ProVenture. Kairos Technology AS has developed KAIROS – Control Room Assistant, which offers real-time decision support for control room operators in order to eliminate and reduce down-time of process facilities. The product combines deterministic modelling (functional model) with deviation propagation analysis, and artificial intelligence.
Eldor Technology AS was established in 2014 by Bernt Eldor and Bjarne André Asheim, who have been working with different issues related to alarm handling and control room solutions for the process industry since the 1990s. The team has extensive domain-knowledge and international experience, both from leading positions in large industrial corporations, as well as from their own businesses. The company was recently rebranded as Kairos Technology AS.
The unique software product, Kairos, uses real-time data to find possible root causes of an abnormal situation, predict possible outcomes of situations, and create counteractions to get back to normal production and avoid escalation. The software offers real-time decision support to the control room operators to eliminate or reduce down-time of the plant, which in turn leads to increased profit, a reduced environmental footprint and increased safety.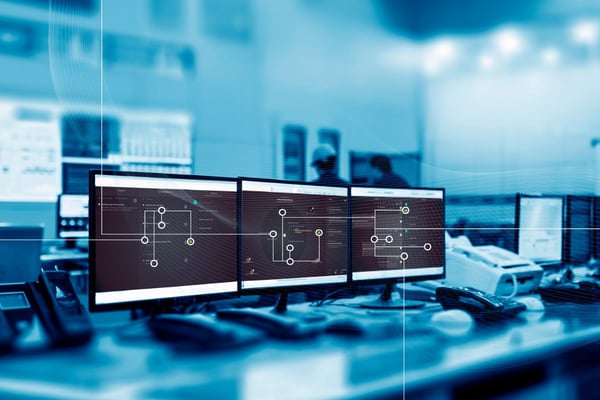 Pilots
Pilot testing has been set up at two offshore platforms, one in the UK and one in Denmark, and initial results are very promising so far. The technology is taking a leap forward when it comes to digitalizing the process-logic and will create a lot of opportunities for automation and deviation mitigation. There is great interest in the solution from the industry, and the company is planning on setting up multiple pilots and collaborative projects until a commercial product is available in Q4 2019.
The investors
As part of the company's commercialization and growth plan, the venture fund, ProVenture Seed II AS, and Skagerak Maturo Seed AS, have invested 20 MNOK.
"This is a really interesting company, working in a niche where AI and machine learning will streamline the interaction between control room operator and system. We are looking at a lot of new and interesting areas of development and adaption for the company's technology and are looking forward to commercializing the company along with the rest of the team from Eldor," says Frederik Hvistendahl, partner in ProVenture, from the Stavanger-office.
"Kairos is "the missing link" between digitalization and automation – the understanding of the process. We believe in the combination of the functional models and the data-driven analyses and are looking at a large international potential in multiple verticals. The team has extensive domain-knowledge and have built other companies up from scratch. These are the types of companies we want to invest in and develop further," says Terje Berg-Utby, partner in Skagerak Maturo.
Eldor Technology's CEO, Bjarne André Asheim, is pleased with having the strong team of ProVenture and Skagerak Maturo as investors and expect to utilize the experiences from these two companies in commercialization and further development of Kairos.
About Skagerak Maturo
Skagerak Maturo is among the larges and most experienced early-stage technology investors in Norway. The company is present in Kristiansand, Skien, Oslo, and Hamar, and is positioned in close proximity to world leading technology clusters within digitalization, automation and industrial ICT.
About ProVenture
ProVenture is a nationwide leading seed- and early-stage investor fund, based in Trondheim and Stavanger. ProVenture focuses on investing in Norwegian technology companies with international potential, and provides capital and competence to accelerate growth for the companies in their portfolio.