We are excited to be given an opportunity to test our technology during the TechnipFMC energy transition project Deep PurpleTM. You can read more about the project here.
The Deep PurpleTM project has decided to test out Kairos' unique explainable AI digital twin technology to verify initial design. With the capability to model all the systems in one common language, regardless of discipline, the process-, electrical-, and mechanical systems can be represented in the same twin for improved reasoning.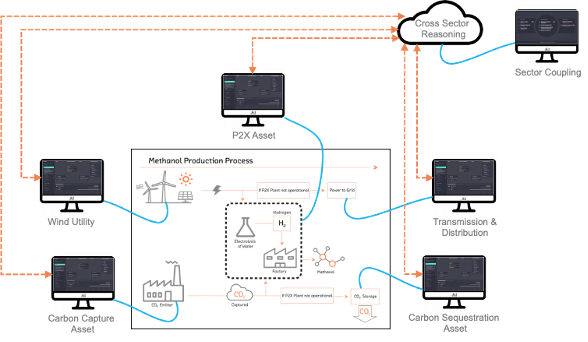 The Kairos MFM models are easy to understand, and Kairos will demonstrate how the technology works and the use of the design tool to the Deep Purple project team through a few workshops together. The digital functional model will be built by the project, assisted by Kairos process engineers, with the goal of also using it as a real-time advisory system in operation if the project is satisfied with the results from the design phase.
Bjarne André Asheim, CEO of Kairos Technology, said: "The Deep PurpleTM project is an excellent example of how some of the major offshore players transfer their core competencies into carbon-free offshore energy projects. Kairos Technology provides a software platform for capturing existing knowledge and experience from complex plant designs and operations to be reused in carbon-free applications enabling this shift. We are proud to be selected and will do our utmost to deliver significant value to the project".